Trail Rotary Club Invites You To Dollars for Scholars A "Fun"Raiser for the Scholarships Fund For Lackawanna Trail High School Seniors and Rotary Youth Leadership Camp Attendees [click for details]


Little People & Nature/Mommy & Me at Deitrich and Riverside Park. Come have fun with your children ages 2.5 to 5 years at the new sessions. Enjoy games, exploring, role-playing, and songs led by Naturalist Rebecca Lesko. There will be live animals at two sessions. 10-11 AM Tuesdays and Wednesdays, March Wednesdays, April [click for details]


The Factoryville Playground Task Force is looking for donations of items to be auctioned on February 8th at Evans Hall on the Keystone College Campus in Factoryville at 7:00pm. All proceeds will be used to build a playground in May at the soccer field.
You may contact Erin Jones at EJones@pahutch.com or Sadie Rozenburg at rozenburgsadie@gmail.com with questions or donation info. Thank you. Hope to see you there.
June 8 10:00am ~ 2:00pm at Christy Matthewson Park

Endless Mountains Barbershop Chorus Located in Tunkhannock, Pennsylvania
Annual show on April 27 at the Tunkhannock Area High School


Kids YOGA is designed for children between the ages of 6 and 12. These classes are physically challenging and provide a complete workout for your bodies. Wear comfy clothes!!! Mondays, 7:15-8:00PM, Dalton Methodist Church, Instructor: Mindy Hill, $5/class

There will be a Club at the Dalton Library for students in grades K-6, from 4:00 -5:00PM on the following Mondays: January 28, February 25, March 25, April 22. Call the library at 563-2014 for more information.

ZUMBA
FACTORYVILLE NEWS: Dance your way to Fitness with Licensed Zumba Instructor Jill Wetzel

Wednesdays and Fridays 9-10 a.m. Factoryville Borough Hall, College Avenue, Factoryville
Classes begin January 2, 2013 No Experience Necessary All Ages Welcome! $5 per class
For more information: jgwetzel@epix.net (570) 954-1147


VIRST VRIDAY: VHAT IS A VAMPIRE?
Exhibit -- Friday, February 1 Scranton Cultural Center, Shopland Hall Lobby (4th floor). Part of the free "First Friday" trail. Sink your teeth into two contests for February's First Friday in Downtown Scranton! ARTISTS -- CALL FOR ENTRIES Create a drawing or mixed media piece that illustrates your best interpretation of vampires. Think classical, romantic, pop culture, creepy crawly, or completely "out of the box." Guidelines and entry forms: www.lclshome.org/VirstVriday.pdf

The Lackawanna State Park has many fun and FREE events happening in the winter months.
Moonlight Snowshoe Walk: Snowshoes are available to borrow 1/26/13 but I believe a reservation is necessary – can be done by logging into the calendar at the below link.

Winterfest 2013: It's Ground Hog Day, time to come out of your "home" and embrace all the winter has to offer on 2/2/13. Some events that will be highlighted include: Winter Survival -Fire & Shelter Building Demo's, How to Filet Your Catch, Horse drawn wagon rides, snow shoe demos, mock avalanche search rescues, kids winter crafts, warming fires, ice safety/ice rescue demonstration Hot food and beverages will be available at the Learning Center whose donations will benefit park programs. Events may depend on snow and ice conditions. Be sure to dress for the weather and conditions. All events are free of charge meet at the Environmental Learning Center for location of events. For further information, call 570-945-7110. No registration is required for Winterfest. http://www.dcnr.state.pa.us/Calendar/list.asp

.


HOW TO HIDE! ~ GOOD COMMON SENSE ADVICE.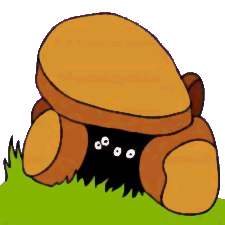 Whether playing hide-and-seek or running away from a group of voters who want to raise you communally, you need to know how to find a good hiding place. Here are some tips to help you evade your pursuers: The best hiding spots are the places no one would ever look, like under a pile of hair clippings or inside a hollowed-out copy of Jamie Farr's autobiography. It's possible to hide in plain sight if you blend into your surroundings. When you're in the woods, wear camouflage. When you're walking on a sidewalk, encase yourself in cement. Never give away your position by laughing, crying, or lighting it on fire. On a map, good hiding places are marked with an icon that shows a baby holding its index figure up to its lips with a thought bubble that reads "I'm not gonna tell." Bring plenty of hamburgers. If you get trapped in your hiding place, rescuers will be able to easily find you by following the stench of moldy buns and rancid beef.


All residents of the Lackawanna Trail / Wyoming & Lackawanna county area are invited to post 'for sale' or other news here. This is provided as a public service without charge or endorsement.