Exhibit -- Friday, February 1 Scranton Cultural Center, Shopland Hall Lobby (4th floor). Part of the free "First Friday" trail. Sink your teeth into two contests for February's First Friday in Downtown Scranton! ARTISTS -- CALL FOR ENTRIES Create a drawing or mixed media piece that illustrates your best interpretation of vampires. Think classical, romantic, pop culture, creepy crawly, or completely "out of the box." Guidelines and entry forms: www.lclshome.org/VirstVriday.pdf

The Lackawanna State Park has many fun and FREE events happening in the winter months.

.


HOW TO HIDE! ~ GOOD COMMON SENSE ADVICE.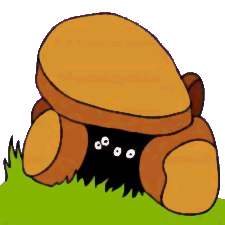 Whether playing hide-and-seek or running away from a group of voters who want to raise you communally, you need to know how to find a good hiding place. Here are some tips to help you evade your pursuers: The best hiding spots are the places no one would ever look, like under a pile of hair clippings or inside a hollowed-out copy of Jamie Farr's autobiography. It's possible to hide in plain sight if you blend into your surroundings. When you're in the woods, wear camouflage. When you're walking on a sidewalk, encase yourself in cement. Never give away your position by laughing, crying, or lighting it on fire. On a map, good hiding places are marked with an icon that shows a baby holding its index figure up to its lips with a thought bubble that reads "I'm not gonna tell." Bring plenty of hamburgers. If you get trapped in your hiding place, rescuers will be able to easily find you by following the stench of moldy buns and rancid beef.


All residents of the Lackawanna Trail / Wyoming & Lackawanna county area are invited to post 'for sale' or other news here. This is provided as a public service without charge or endorsement.