For more information on Special Education please visit the Local Right to Education Task Force web page.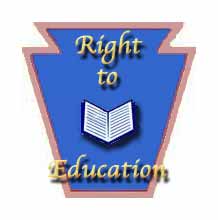 The primary purpose of the Local Task Force is to make recommendations that assist in improving, strengthening, and expanding services and programs for school age children with disabilities. Parents of special education students are the mainstay of the Local Task Force.

The Task Force meets monthly, September through June, on the second Tuesday of each month. If you have any questions about the Task Force, you may call the Special Education Office (945-5184) here at Trail for more information.
Several agencies who may provide services to students with IEP's as they leave high school will be present to share information about their programs and services.

The Annual Pennsylvania Department of Education Special Education Conference

" Making a Difference: Educational Practices That Work"
was held on January 11-14, 2011 in Hershey , PA
There are scholarships available for parents who wish to attend the conference.

For more information, visit the PaTTAN website at www.pattan.net