Breakfast Free for everyone!
AVAILABLE DAILY:
• Assorted Whole Grain Cereal
• Variety of Cereal Bars
• Pop tarts (whole grain)
• Graham Crackers
• Yogurt Cup
Hot Breakfast Available:
Tuesday—Mini Pancakes w/syrup
Wednesday—Whole Grain Cinnamon Bun Thursday—Barn Yard Bagel Sandwich

All Breakfasts offered with choice of 1% White Milk , Fat Free White Assorted Fruit and 100% Fruit Juice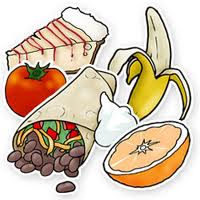 Lunch $2.65 ~ Students, $.40 reduced
ala carte ~ Adult
Extra Milk ~ $.60
For any concerns, please contact
Barb Cwikla, Food Service Director, at cwiklab@ltsd.org
or by phone at 945-5181 ext 3212

The USDA has launched two new Eat Smart, Play Hard websites-Kids and Healthy Lifestyle. You are encouraged to CLICK on the below websites because they contain many resources for students and parents.


The above site motivates kids to make better lifestyle choices using kid-friendly entertaining techniques.


The above Healthy Lifestyle website provides parents and other caregivers w/tools for healthy living.
+++++++++++++++++++++++++++++++++++++++++++++++++++++++++++++++++++++++++++++++++