=====================================================
(The below is for archival purposes only, as of 7/1/2016 this position is vacant)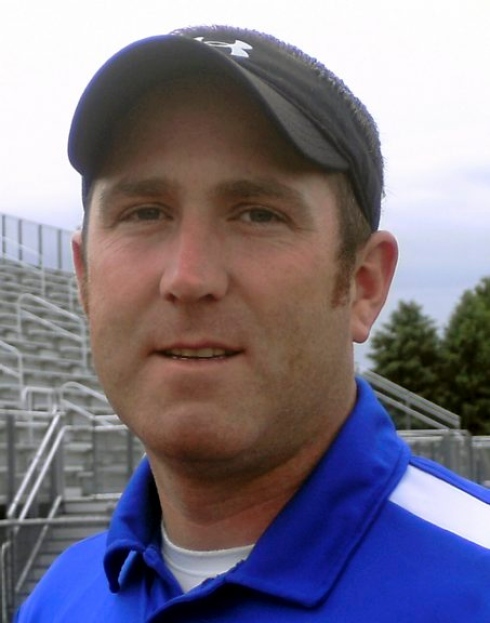 First Posted: 8/12/2014 At the Lackawanna Trail School Board meeting Aug. 11, the board appointed Brian Kearney as assistant high school principal at a salary of $65,000 as per the Act 13 contract, effective Aug. 12. "On behalf of the school board, we would like to welcome you to our school district and our administrative team," president Mark Lombardi said to Kearney. "And certainly if you have anything to share with us, please feel free." Kearney replied by thanking superintendent Matthew Rakauskas, high school principal Dr. Mark Murphy and the entire board of education. "I can't tell you how impressed I am with the school district you have here, and how forward I am looking to starting as soon as possible," he stated. "It's been a great process, and I heard nothing but great things. And going forward now, I have nothing but great things to say about this. I'm really looking forward to getting started with the district and working for the community and getting to know fellow administrators, staff, and especially the students right away." The board applauded Kearney. During both of their reports, Rakauskas and Murphy thanked the board for hiring Kearney. "We're excited to get Mr. Kearney," said Murphy. "I think we're getting a well-rounded educator with administrative credentials here, which is important for our community. I think he's going to do a great job, and I'm looking forward to getting started with you (Kearney)." Also in his secondary education report, Murphy thanked the board for appointing Jenna Alderman elementary music teacher. "We're getting a great music educator with specific credentials that uniquely qualify her to our district," he said. Also, Murphy said that he and school psychologist Kelly Carey recently returned from Baltimore, MD where they attended a program to train other faculty and staff members in verbal de-escalation techniques to support students who are in extreme crisis situations. "I'm proud to say we were the only public school represented at that particular program," he said. "It's typically reserved for partial hospitalizations and students who are in residential facilities." In other business, the board approved the termination of superintendent Matthew Rakauskas' contract set to expire on June 30, 2016 in order to replace it with a new five-year contract for Rakauskas with an effective term commencing Aug. 11, 2014 and ending Aug. 10, 2019. In his superintendent's report, Rakauskas thanked the board for its support in the new contract. "I consider myself very fortunate to be here at Lackawanna Trail," he said. "It has been my seventh year as superintendent." Rakauskas also mentioned that the Bring Your Own Device Program will begin on Nov. 3. He said that the public brought up a concern months ago about students not being able to afford a device. "One of the things we are trying to do, working very hard at, is to get donations of iPads or smart phones that people are no longer using, so they can be wiped clean and used for students who may (need them)," Rakauskas stated. Rakauskas then said that anyone interested in donating a device for the Bring Your Own Device Program can contact the school for more information.
Lackawanna Trail Junior/Senior High School
PO Box 85, Tunnel Hill Road, Factoryville, PA 18419
Phone: (570) 945-5181
E-Mail: kearneyb@ ltsd.org

=====================================================
(The below is for archival purposes only)
Mark Patrick Murphy, Ph. D.
who served as Dean and Band Director for the Tyrone Area School District, was hired and began July 1, 2012
Mr. Murphy is a graduate of Mansfield University and The Pennsylvania State University with degrees in Music Education and Educational Leadership. Before coming to Tyrone he was an intern teacher in Sydney, Australia, at the Kirrawee High School for the Performing Arts and the Director of Bands at Cranford High School in Cranford, New Jersey. Mark was also a member of the 5-time World Champion Syracuse Brigadiers drum and bugle corps. His responsibilities at Tyrone include the jazz ensemble, high school and middle school concert bands, the marching band, and music theory. In addition to teaching, he is currently working on his Ph.D. from Penn State in educational leadership. He resides in State College, Pennsylvania, with his wife Keehna, and their Italian Greyhound named "Peppers."