HIGH SCHOOL BREAKFAST FREE
------------------------------------------------

HIGH SCHOOL LUNCH PRICES

Hot food line
Check the lunch menus for hot item selections! Lunch prices: $2.90
or $.40 reduced

~ Students, adults ~ ala carte.
Hot Pretzel .65
Assorted Pastry 1.00
Assorted Ice Cream .75 to 1.25
Assorted Beverages .65 to 1.50
Assorted Chips/Popcorn .50
Assorted Cereal Bars . 75 to 1.00
Fruit Roll Up/Fruit Snacks .65 to 1.00
Fruit/Juice .75

Beverages:
Milk . . . . . . . . . . . . . . . . . . . . . . . . . .$ .60
100% Juice . . . . . . . . . . . .. . . . . . . .$ .75
G-2 or Propel . . . . . . .. . . . . . . . . . .$1.25
Ice Tea . . . . . . . . . . . . . . . . . . . . . . . $1.25
Bottled Water . . . . . . . . . . . .. . . . . . $ .85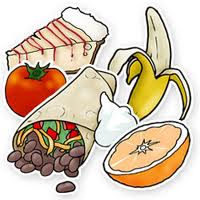 For any concerns, please contact
Barb Cwikla, Food Service Director, at cwiklab@ltsd.org
or by phone at 945-5181 ext 3212

The USDA has launched two new Eat Smart, Play Hard websites-Kids and Healthy Lifestyle. You are encouraged to CLICK on the below websites because they contain many resources for students and parents.


The above site motivates kids to make better lifestyle choices using kid-friendly entertaining techniques.


The above Healthy Lifestyle website provides parents and other caregivers /w tools for healthy living.

+++++++++++++++++++++++++++++++++++++++++++++++++++++++++++++++++++++++++++++++++