April 2013: Current information about the playground project is here [more]


June 8 from 10am - 2pm [more]
PLAYGROUND PROJECT: HELPERS NEEDED
The Factoryville Borough has a new grant writer. Her name is Sadie Rozenburg and current project is to build a playground for the Borough. No matter what your abilities or age there is a place for your involvement. It is understood that one day the community will meet and build a playground in one day – like an Amish Barn raising. Before that day there is plenty to do. Below is a message from Sadie. Anyone interested should contact her.
Hello! We are going to hold an informational meeting for the Factoryville Borough Playground Taskforce next Wednesday December 12th at 10:00am at the Borough Building. We would love everyone who is interested to attend! If you would like to be involved but cannot make it to the meeting, please email or call me, and I will be happy to keep you updated on what is going on. Thank you for your interest in helping with this exciting project! Sadie Rozenburg Factoryville Borough Grant Writer From: grants@factoryville.org 570-702-2779

History of Lackawanna Trail
A pictorial presentation of areas of the Lackawanna Trail in Northeastern Pennsylvania [more]
NY Times article about Lackawanna Trail [more]


Friday and Saturday, June 29 and 30, 2012
OPERATION NORTH BRANCH: RESTORE THE SUSQUEHANNA [more]

From: Endless Mountains Nature Center Sent: Wednesday, June 27, 2012 1:59 PM Subject: Fw: Volunteers Needed: Operation North Branch

NATURE DAY CAMP--fun for 4 yrs. to 6th graders

Trails open--8 am to dusk until mid-June 24--then Sat. & Sun. ONLY

Lodge Hours: Saturday 9 am to 4 pm & Sunday 1-4 pm

From: Billy tsch Sent: Tuesday, June 26, 2012 5:32 PM Subject: Drag Races at Seamans Airport this Sunday, July 1st!
Hello Everyone, This coming Sunday, July 1st, the Pocono Mountain Corvette Club will be combining forces with the Corvette Club of NEPA for DRAG RACES here at Seamans Airport. The cars will begin arriving around 11AM, the racing will start at 12:15PM and usually run until 4PM or so. ( http://ccnepa.ernccc.org/pdfs/DRAG_RACING_2012.pdf ) We're hoping to also have some live music with virtuoso Mike Hawver along with local hot rod and antique cars on display. FLY in or DRIVE in! Admission is free! Refreshments will be available for purchase. If it rains, the event will be cancelled but as of now, the forecast is calling for partly cloudy and 90 degrees. If you have any questions, please just e-mail or give me a call. I hope you can make it!
Best regards, Billy Seamans Airport 727 Windsock Lane Factoryville, PA 18419 570.945.5125

Factoryville Boy Scouts Build Picnic Tables

REMEMBER: Cell Phone Numbers Have Gone Public
REMINDER..... all cell phone numbers are being released to telemarketing companies and you will start to receive sales calls.
.... YOU WILL BE CHARGED FOR THESE CALLS

To prevent this, call the following number from your cell phone: 888-382-1222.
It is the National DO NOT CALL list It will only take a minute of your time.. It blocks your number for five (5) years. You must call from the cell phone number you want to have blocked. You cannot call from a different phone number.

New Chess Club Forming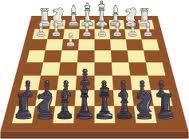 (more)


All residents of the Lackawanna Trail / Wyoming & Lackawanna county area
are invited to post 'for sale' or other news here. This is provided as a public service without charge or endorsement.
Click the feedback line below to submit either your prepared statement, or a link to your website.
LTSD Lackawanna Trail Super Domain Information Official Bulletin Board LTHS LTEC Factoryville Nicholson Dalton website index not Official LTSD.ORG
LTSD Lackawanna Trail Super Domain Information Official Bulletin Board LTHS LTEC Factoryville Nicholson Dalton website index not Official LTSD.ORG