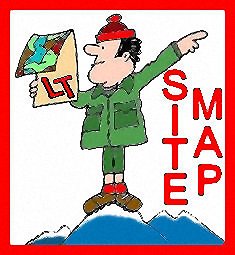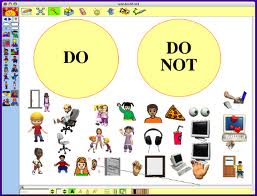 Alphabetic Policy Index Information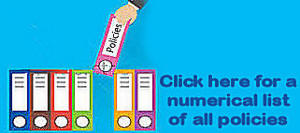 This Index is designed to quickly link the reader to the individual section(s) dealing with a specific topic.
The terminology used in the typical Policy Manuals has been included here
including a listing of all sections covered under each topic heading.
In addition popular synonyms have also been utilized where necessary to guide the reader.
Cross-referencing has been employed to provide all of the major sections dealing with certain important topics.


ABSENCE LEAVE OF

Administrative employees 335 336 338 338.1 339
Classified employees 535 536 539 542
Professional employees 435 436 438.1 439 442
ADMINISTRATIVE EMPLOYEES 301
Abolishing positions 310
Assignment and transfer 309
Compensated professional leaves 338.1
Compensation plan 328
Complaint policy 326
Creating positions 301
Disciplinary procedures 317
Disqualification by health 315 334 335
Dress and grooming 325
Drug-free workplace 351
Employment 104 302 303 303.1
Employment contract 308
Evaluation 312 313
Family and medical leaves 335
Freedom of speech 320
Gifts 322
Job related expenses 331
Management team 327
Nepotism 303.2
Nontenured administrators 316
Outside activities 319 321
Personal necessity leave 336
Personnel files 324
Physical examination 314 314.1
Political activities 321
Professional growth/tuition reimbursement 333
Sabbatical leave 338
Sick leave 334
Smoking 323
Suspension and furloughs 311
Uncompensated leave 339
Unlawful harassment 348
Vacation 337
ADULT EDUCATION 125
Allowability of Costs 650
Assessment (grading) 213 215
ASSIGNMENT AND TRANSFER
Administrative employees 309
Classified employees 509
Professional employees 409
ATHLETICS 122 123 123.1 211
ATTENDANCE
General 204
Married/pregnant pupils 234
BOARD OF SCHOOL DIRECTORS (see School Board Procedures And Goals)
Committees 005
Meetings 006 903
Membership 004
Officers 005
Voting 006
BONDING 005 811
BUDGET
Adoption 604
Planning 602
Preparation 603
BUILDINGS AND GROUNDS (see Property)
BULLYING/CYBERBULLYING 249 815
CALENDAR 803
Cash Management 652
CHILD/STUDENT ABUSE 806
CITIZEN ADVISORY COMMITTEES 905
CLASS SIZE 126
CLASSIFIED EMPLOYEES 501
Assignment and transfer 509
Background checks of prospective employees 504
Compensatory time 530
Creating positions 501
Discipline 517
Disqualification by health 514 515 535
Dress and grooming 525
Drug-free workplace 551
Educational interpreters 504
Employment 104 504 508
Employment contract 508
Evaluation 512
Family and medical leaves 535
Grievance procedure 526
Jury duty 542
Outside activities 519
Overtime 530
Paid holidays 543
Part-time personnel 541
Personal care assistants 504
Personal necessity leave 536
Personnel files 524
Physical examination 514 515
Reduction in staff 511
Short-term employees 505
Sick leave 534
Smoking 523
Special education paraprofessionals 504
Substitutes 505
Uncompensated leave 539
Unlawful harassment 548
Vacation 537
Working periods 532
COMMUNITY 901
Citizen advisory committees 905
Classroom visitations 907
Community relations 910
Dissemination of materials nonschool 913
District/school report cards 919
Foreign trip sales 913
Fundraising nonschool groups 913
Municipal government relations 909
News media relations 902 911
Nonschool activities 913
Nonschool materials 913
Nonschool organizations/groups/individuals 913
Parent relations 908
Public attendance at school functions 904.1
Public complaints 906
Public participation at Board meetings 903
Public relations objectives 901
Publications program 902 911
Relations with educational institutions 912
Relations with intermediate unit 914
Research involving district students faculty and staff 912.1
Scholarships awards 913
School visitors 907
Student participation nonschool activities 913
Title I complaint procedure 906
COMPLAINTS
Administrative employees 326
Classified employees 526
Discrimination 103 104
Professional employees 426
Public complaints 906
NCLB complaints 906
Student complaints 219
Conflict of Interest 654
COURSES OF STUDY 107
CURRICULUM (see Programs)
DISCIPLINE
Administrative employees 317
Classified employees 517
Professional employees 417
Students 218 218.1 218.2 233 249
DRESS AND GROOMING
Administrative employees 325
Classified employees 525
Professional employees 425
Students 221
DRUG AND ALCOHOL AWARENESS 227 351 451 551
DRUG OVERDOSE - NALOXONE, Opioid Antagonist First Aid 823
EMERGENCY PREPAREDNESS 805 823
EMPLOYEES (Administrative 301; Classified 501; Professional 401)
EMPLOYMENT CONTRACT
Administrative employees 308
Classified employees 508
Professional employees 408
EVALUATION
Administrative employees 313
Classified employees 5123
Professional/temporary professional employees 412
Superintendent 312
EXPENSES
Board members 004
Employees 331 431
EXTRACURRICULAR ACTIVITIES 122 228 229 618
FACILITIES (see Property)
FIELD TRIPS 121
FINANCES 601
Bank accounts 608
Budget 602 603 604
Cash Management 652
Competitive electronic auction bidding 610
Conflict of Interest 654
District audit - public 619
Electronic bidding 610
Investments 609
Objectives 601
Payment of claims 616
Payroll authorization 614
Payroll deduction 615
Petty cash 617
Procurement 656
Purchases 610 611 612
Purchasing cooperative 613
Quotations 610
Special purpose funds 618
Student body fund 618
Tax collection 606
Tax levy 605
Travel Reimbursement 658
Tuition income 607
FIRE DRILLS 805
FIRST AID, NALOXONE, Opioid Antagonist 823
FMLA
Administrative employees 335
Classified employees 535
Professional employees 435
FOOD SERVICES 808 808.1
GRADUATION REQUIREMENTS 217
GUIDANCE COUNSELING 112
HOME EDUCATION PROGRAMS 137 137.1
HOMEBOUND INSTRUCTION 117 204 234
HOMEWORK 130
INSURANCE 211 812 813
INTERMEDIATE UNIT 914
INVENTORY 706
INVESTMENTS 609
LEAVES (see Absence Leave of)
LESSON PLANS 111
MAINTENANCE 703 704
MEDIA RELATIONS 911
MEDICATIONS 210 210.1
MOTOR VEHICLES 223
NALOXONE, Opioid Antagonist First Aid 823
NICOTINE (see Smoking)
NONRESIDENT STUDENTS 202
OPERATIONS 801
Bonding 811
Child/student abuse 806
Contracted services 818
Copyright material 814
Drug/alcohol testing - covered drivers 810.1 810.1a
Emergency evacuation 805
Emergency preparedness 805
Flag display 807
Food safety inspections 808
Food safety program 808
Food service 808
Fraud 828
Free/reduced-price meals 808.1
Idling restrictions school buses 810.2
Insurance 812 813
Internet 815.1
Litigation hold 801
Opening exercises 807
Organization 802
Pandemic 805
Property insurance 812
Public records 801
Records management 801
Records retention 801
School bus idling 810.2
School calendar 803
School day 804
School meal accounts 808
Technology/Internet/Web site 815 815.1 815.2 815.3
Transportation 810 810.1 810.1a 810.2
ORGANIZATIONS
Relations with School-affiliated organizations 915
PAYROLL
Authorization 614
Deductions 615
PERSONNEL FILES (see Records)
PETTY CASH 617
PHYSICAL EXAMINATIONS
Administrative employees 314.1 315 335
Classified employees 514 514.1 515 535
Professional employees 414 414.1 415 435
Students 209
POSITIONS
Abolishing 310 410410 511
Creating 301 401 501
POSTGRADUATE STUDENTS 205
PREGNANT/MARRIED PUPILS 234
Procurement 656
PROFESSIONAL EMPLOYEES 4010
Abolishing positions 410
Assignment and transfer 409
Compensated professional leaves 438.1
Complaints 426
Creating positions 401
Disciplinary procedures 417
Disqualification by health 415 435
Dress and grooming 425
Drug-free workplace 451
Employment 404 404.1 405
Employment contract 408
Evaluation 411 412
Family and medical leaves 435
Freedom of speech 420
Gifts 422
Job related expenses 431
Jury duty 442
Nontenured staff 416
Outside activities 419 421
Personal necessity leave 436
Personnel files 424
Physical examinations 414 414.1
Political activities 421
Professional growth 433
Responsibility for student welfare 440
Sabbatical leave 438
Salary determination 428
Sick leave 434
Smoking 423
Student teachers 407
Summer school staff 406 411
Suspensions and furloughs 409 411 412
Tardiness/attendance 418
Uncompensated leave 439
Unlawful harassment 448
Working periods 432

PROGRAMS 100

Academic standards 105.3
Adoption of textbooks 108
Adult education 1215
Alternative credit for physical education 105.4
Assessments 127
Behavior support 113.2
Charter schools 140
Child find and screening 113.4
Classroom and program site visitations 105.5
Class size 126
Course guides 106
Courses of study 107
Current events 119
Curriculum development 105 105.3
Curriculum review by parents and students 105.1
Day care 138
Delegation of authority to athletic team coaches 123.2
Diversity 103.1
Educational goals 102
English as a Second Language Program 116.1
Exemption from instruction 105.2
Extracurricular activities 122 228 229 618
Extracurricular participation by charter/cyber charter students 140.1
Extracurricular participation by home education students 137.1
Field trips and other student trips 121
Gifted education 114
Guidance counseling 112
Home education programs 137
Homebound instruction 117 204 234
Homework 130
Human development program 120
Independent education evaluations and special education evaluations 113.3
Independent study 118
Instructional supplies 110
Interscholastic athletics 122
Lesson plans 111
Nondiscrimination 103 104
Outdoor activities 122
Special education 113 113.2 113.3 113.4
Strategic plan 100
Strategic plan mission statement 101
Student services 146
Summer school 124 406
Tutoring 116 116.1 204
Vocational technical education 115
PROPERTY 701
Advertising - athletic facilities 707.1
Building security 709
Disposal of property equipment and supplies 706.1
Facilities naming rights 702
Facilities planning 701
Gifts to schools 702
Insurance 812
Inventory and records 706
Lending of school equipment 708
Maintenance 704
Property records 706
Revenue enhancement 702
Safety 705
Sanitary management 703
Smoking 705
Use of facilities by staff 710
Use of school facilities 707
PUBLIC RELATIONS (see Community)
PUPILS 201
Admission of beginners 201 203 209
Assessment 213 215
Assignment within district 206
Asthma inhalers possession/use 210.1
Attendance 204 207 234
Bicycles and motor vehicles 223
Bullying 249
Care of school property 224
Cyberbullying 249 815 815.1 815.2 815.3
Discipline 218 233
Distribution and posting of materials 220
Dress and grooming 221
Drug and alcohol awareness 227
Electronic devices 237
Enrollment in district 202
Expression 220
Expulsion 233
Fundraising 229 618
Gifted pupils 114
Graduation requirements 217
Hazing 247
Health examinations/screenings 209
Hearings formal/informal 219 233
HIV/AIDS education 203
Immunization/communicable diseases 203
Medications 210 210.1
Nonresident students 202
Nutrition 246 246AppendixA
Open campus 240
Participation in school affairs 232
Police 225
Postgraduate students 205
Posting of materials by students 220
Pregnant/married students 234
Promotion and retention 215
Public performance/contests/service projects or recreational trips 230
Records 216.1 216.3
Reporting pupil progress 212
Searches/inspections 226
Smoking 222
Social events and class trips 231
Special education students 113
Student accident insurance 211
Student government 228
Student rights and responsibilities 235
Supplemental discipline records 216.3
Suspension 233
Terroristic threats/acts 218.2
Unlawful harassment &nbsp248
Weapons 218.1
Wellness 246
Withdrawal 208
PURCHASES
Budgeted 611
Cooperative 613
Not budgeted 612
Subject to bid 610
RECORDS
Administrative employees 324
Classified employees 524
Litigation hold 801
Professional employees 424
Public records 801
Records management 801
Records retention 801
Students 216.1 216.3
RELIGIOUS HOLIDAYS 204 336 436 536
SAFETY 705
SALARY 328 428 SCHEDULES
Classified employees 532
Professional employees 432
School calendar 803
School day 804
SCHOOL BOARD PROCEDURES AND GOALS 001
Authority and power 002
Distribution of policy 007
Expenses 004
Functions 003
Meetings 006 903
Membership 004
Name and classification 001
Organization 005 008
Voting 006
SEARCHES 226
SEX EDUCATION 120
SEXUAL/UNLAWFUL HARASSMENT
Administrative employees 348
Classified employees 548
Professional employees 448
Students 248
SICK LEAVE
Administrative employees 315 334 335
Classified employees 515 534 535
Professional employees 415 434 435
SMOKING
Administrative employees 323
Classified employees 523
General 705
Professional employees 423
Students 222
SPECIAL EDUCATION 113 113.2 113.3 113.4
STUDENT WELLNESS
Competitive foods 246
Monitoring 246
Nutrition guidelines 246
Physical activity 246
Physical education 246
School based activities goals 246
Wellness committee 246
STUDENTS (see Pupils)
SUBSTITUTES
Classified employees 505 529
Professional employees 405
SUMMER SCHOOL 124 406
SUPERINTENDENT
Assistant superintendent 302 312
Employment 302
Evaluation 312
SUSPENSIONS AND FURLOUGHS
Administrative employees 311
Classified employees 511
Professional employees 411
TAXES
Collection 606
Levy 605
TEXTBOOKS
Adoption/approval of instructional materials equipment resources 108
Care of 224
Disposal 706.1
Lending 708
TOBACCO (see Smoking)
TRANSPORTATION 810 810.1 810.1a 810.2
TRAVEL REIMBURSEMENT 658
Administrative employees 331
Professional employees 431
Classified employees 531
School directors 004
TUITION 202 607
TUTORIAL INSTRUCTION 116 116.1 204
VACATION
Administrative employees 337
Classified employees 537
VISITORS 907
VOCATIONAL TECHNICAL EDUCATION 115
VOLUNTEER 916
WAGE AND SALARY
Administrative employees 328
Professional employees 428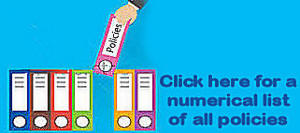 &nbsp ;
LTSD Lackawanna Trail Super Domain School District Policy Alphabetic Website Index Procedures Rules SD LTSD LTHS LTEC Factoryville Nicholson Dalton not Official LTSD.ORG
LTSD Lackawanna Trail Super Domain School District Policy Alphabetic Website Index Procedures Rules SD LTSD LTHS LTEC Factoryville Nicholson Dalton not Official LTSD.ORG